HR3 Matrix Hair Loss Treatment with Microneedling
The Hair Loss can affect male and female though the pattern is usually different.
Male pattern hair loss may present as receding hairline (starting from both temples), loss of hair on the crown and combination of both. Female pattern hair loss is typically presents as a thinning of the hair.
This type of hair loss is known as ANDROGENIC ALOPECIA or ALOPECIA ANDROGENICA.
Androgen is a male sex hormone but females also have them but at lower levels.
Male pattern hair loss is principally due to the effect of androgens, on scalp hair follicles in genetically susceptible individuals. The cause in female pattern hair loss remains unclear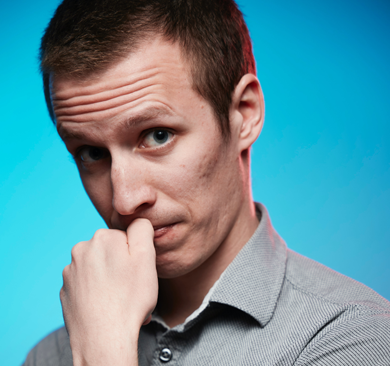 WHAT WILL HAPPEN DURING THE TREATMENT:
You arrive to Healthy roots clinic with clean and washed hair. For the best result we advise to use GENOSYS SCALP & HAIR SHAMPOO and HAIR TONIC. Please enquire for the cost at Healthy Roots Clinic. These products have:
Anti-bacterial property
Improving scalp inflammation
Accelerating hair growth
Activating nourishment of hair
Making hair thicker and healthier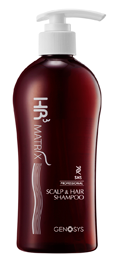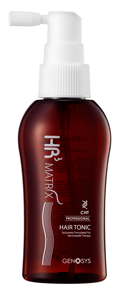 Please make sure you are not on empty stomach and feeling well on that day.
The practitioner will explain the procedure, its benefits, expectations and aftercare;
Your medical and health history will be questioned by the practitioner in order to identify possible contraindications to the treatment. You will need to fill in a registration form and sign the Client Consent for Microneedling form;
1st step is the application of Scalp peeling solution, which disinfects the treatment part and refreshes the scalp before microneedling.
Its benefits are:
Refreshing;
Disinfecting the treatment part
Anti-inflammation;
Cleansing;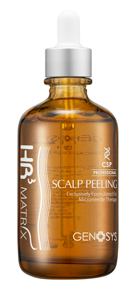 The practitioner will massage few drops of SCALP PEELING solution well into treatable area.
2nd step is Microneedling with HAIR SOLUTION which prevents and slows hair loss.
Its benefits are:
Inhibits the cause of hair loss;
Supplying more nutrients to hair follicles by angiogenesis effect (growth of new blood vessels);
Regulates sebum secretion;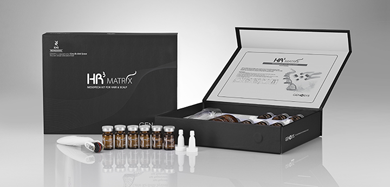 3rd step is to finish with the massage and application of HAIR TONIC
Result
Hair gets thicker and new hair starts to grow. Within 4 weeks of professional treatment and home care, the visible hair growing effect is achieved.
Frequency of Treatment
We start the treatment with Weekly sessions for one month (4 sessions).
This follows with a Maintenance programme: Two sessions every 2 weeks which will continue with one session every 4-6 weeks.
In order to improve hair loss It is recommended to use Scalp & Hair Shampoo and Hair Tonic for 1 year after starting HR3 professional treatment.
Recommended Homecare Products
Genosys Scalp and Hair Shampoo/ Hair Tonic
Cost of the Treatment
HALF HEAD (use of Dermafix pen) (60 minutes) – £95.00
FULL HEAD (use of Dermafix pen) (90-120 minutes) – £150.00
Certification