Acupuncture and Reflexology Clinic, Cookham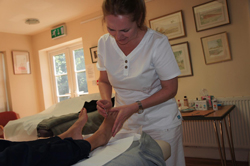 A multibed clinic means that several people are treated at the same time in a large room. This is a common way of treating people in the Far East but it is still a fairly new way of treating here in the West. The number of Multibed clinics in England are increasing due to the demand for affordable acupuncture. By treating more people at the same time, the costs can be kept low and this means that the treatments are cheaper.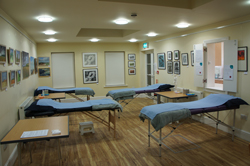 The great thing with being able to offer affordable acupuncture is that people will have the opportunity to have more frequent treatments during a longer period of time to get better and stay better. It also means that people on lower incomes can have treatment.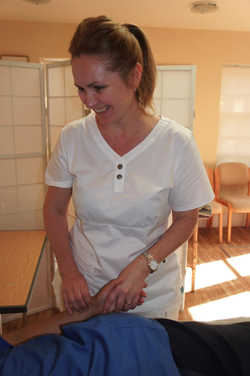 The practitioner treats one person, leaves the needles in to let them work whilst the person relaxes, and then moves on to another patient. As well as the reduced cost, an extra benefit of multibed clinics is the community spirit that emerges when several people are treated together.
Obviously, treating more people in the same space, may impact on patient privacy during treatment. We have blankets and gowns that can be used and our most frequently used points are on the arms and legs. Please wear loose clothing when you attend the clinic so it is possible to roll up trousers and sleeves. The vast majority of patients feel very comfortable receiving acupuncture in this setting. If we think you need one-to-one treatment for whatever reason we will let you know.